Ways to get involved Autumn 2021
Keep checking back to see what's new and check out the list on the 'Get Involved' Tab for more ways to get involved.


Youth Panel

The Headstart Young People's Mental Wellbeing Fund's youth panel awarded over £56,000 to support young people in Cornwall in April and another youth panel July awarded further funds to support young people. Here is a clip of the fab interview with Charlotte Hill from Headstart and one of the youth panel members Madison. To find out how you could help by fundraising to support young people in Cornwall please contact us at headstartkernow@cornwall.gov.uk
https://www.bbc.co.uk/sounds/play/p09k9ns5
Get involved in our wellbeing action plan and wellbeing toolbox...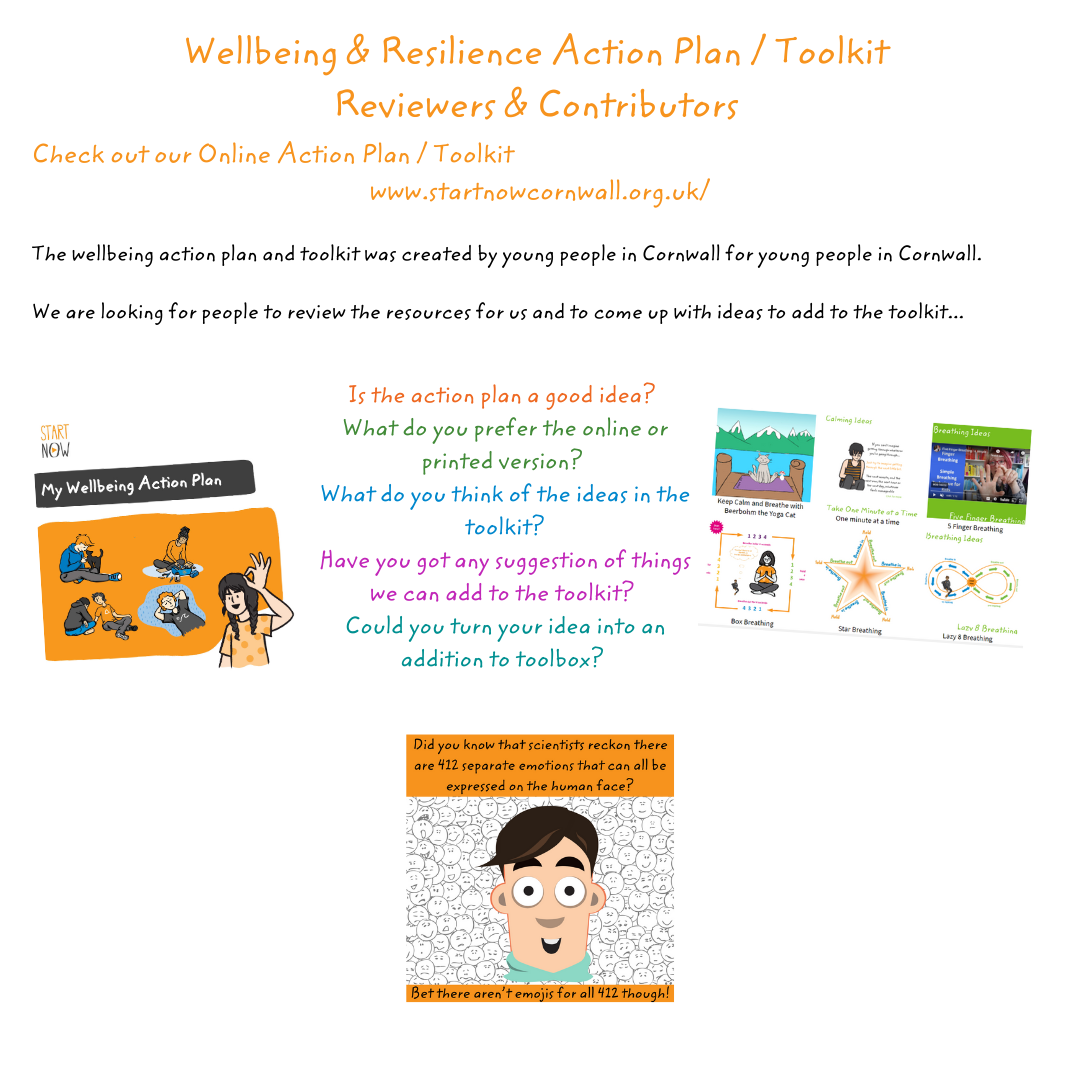 Help us make a film about what goes on inside the brain and how it affects our feelings, thoughts and behaviours...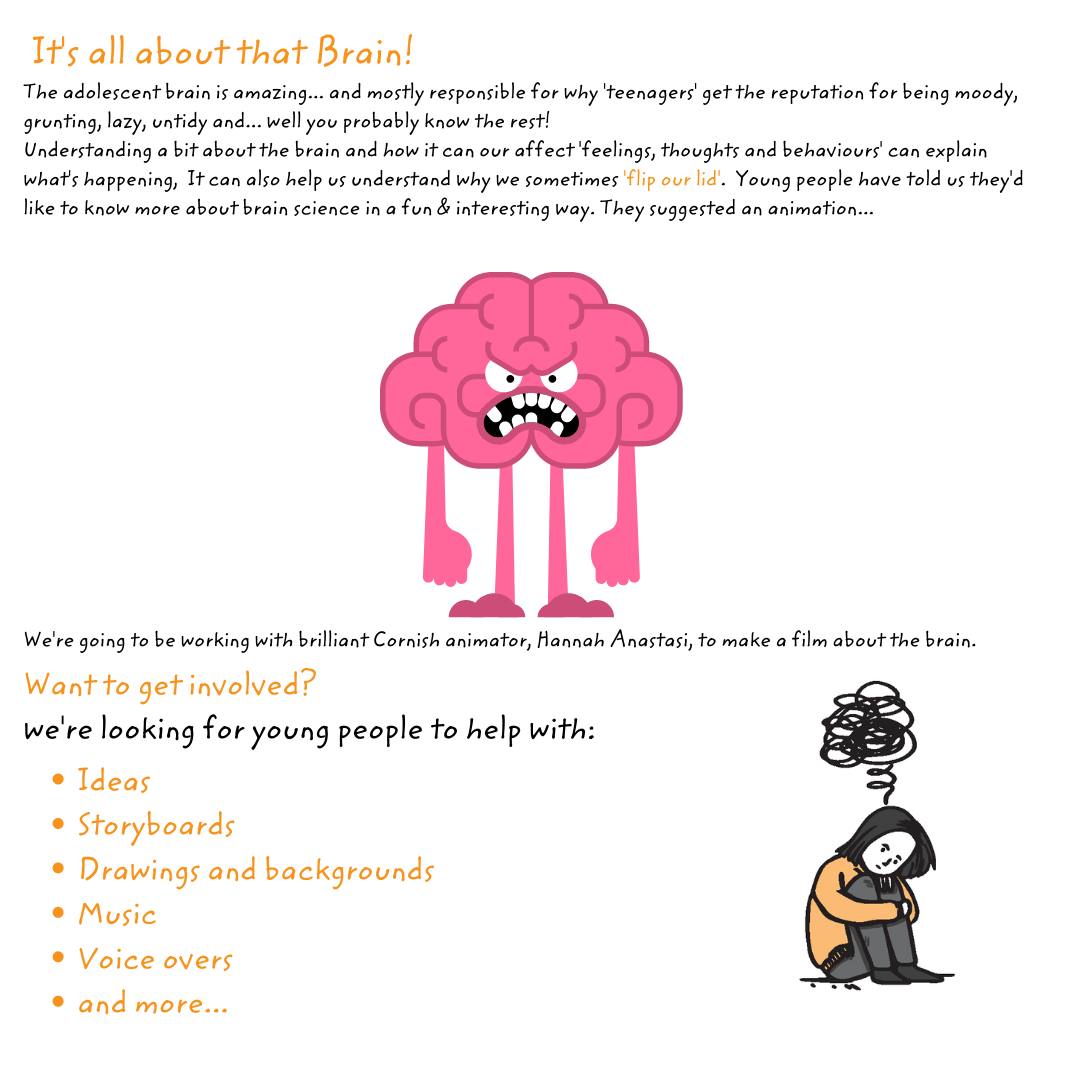 Young People wanted it and we're helping them make it happen...Thank you to the young people involved in designing the Connect Card - now available. If you haven't yet got yours, send us an email headstartyouth@cornwall.gov.uk