Resilience
What is Resilience?
Resilience is about 'bouncebackability' (which is what Headstart Youth called Resilience when the Headstart project first started). Resilience can help us cope when things get tough.
"Resilience is mostly not about what is inside you, but about the way in which you respond to life's challenges and what is put in place around you to help. Things that happen, or resources that we might put in place, that improve your chances as a young person when the odds are stacked against you or when you have gone through difficult times. A bit like a rubber ball bouncing back into shape".
Aumann + Hart 2009
Being More Resilient
Meet the Resilience Framework - a set of resilient moves that YOU (and the people around you) can make to improve your wellbeing. The good news is you are probably doing loads already.
You can find out more about resilience and reslient moves in this brilliant wellbeing tool called the Resilience Framework. Download a pdf version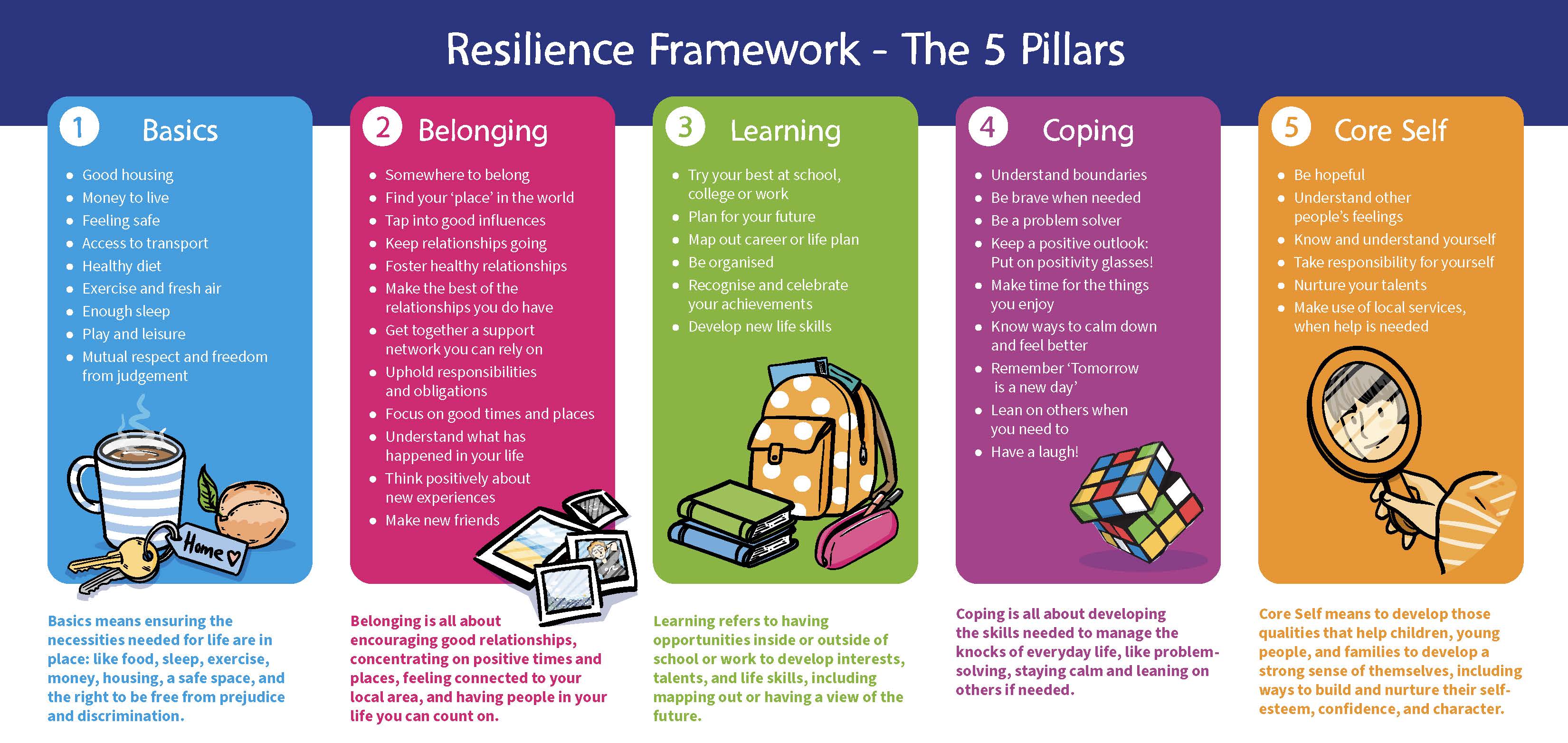 'Resilience Framework (Children and Young People) Oct 2012 – Boingboing, adapted from Hart and Blincow with Thomas 2007'.
Could you be a Resilience Hero?
Play the brilliant new game created especially for young people in Cornwall by two awesomely talented gamers / artists / and all round Resilience Heroes themselves. Thank you Luke and Hannah. Click on the image and see if you are the ultimate Resilience Hero...

A bit more about resilience
Acknowledgement: (The Resilience Framework originated from the research and work of Professor Angie Hart, Dr Derek Blincow and Helen Thomas in 2007. See www.boingboing.org.uk for further details).