Earn rewards for getting involved with us, sounds pretty good right?!
How you can get involved...
We have lots of different ways you can get involved and in return earn some rewards for your time!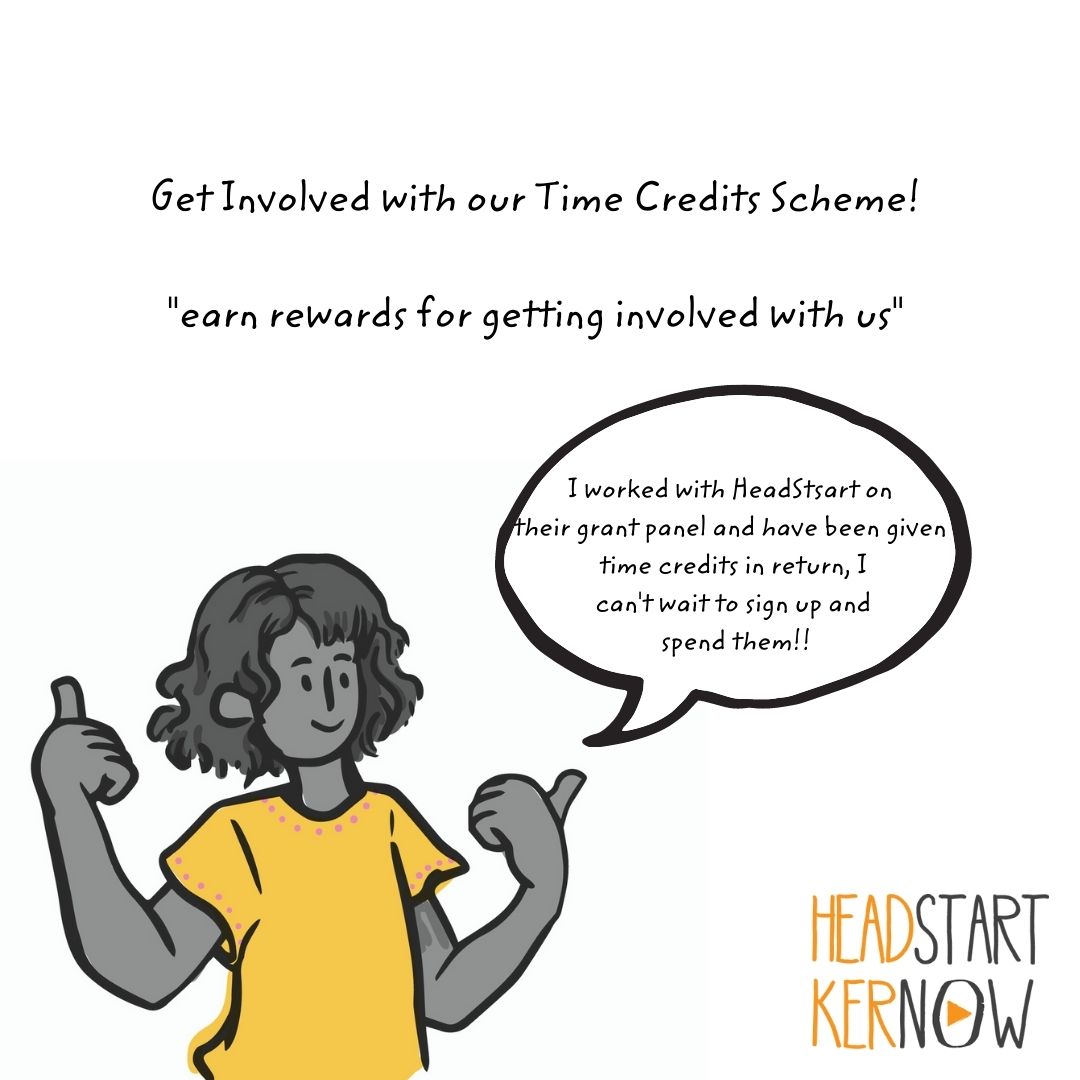 How you can use your rewards...
There are many ways you can use your rewards, also called Tempo Time Credits. You can see all the places you can use your rewards on the Tempo website. Places like;
Flambards
Cornish Seal Sanctuary
Rowes Cornish Bakery
Newquay Activity Centre
Reed Courses
and lot's more!
See how one young person has earnt and used their Tempo Time Credits below!

A YP example in Cornwall - What was my experience with Tempo Time Credits?
How did I earn Tempo Time Credits?
"I earnt Tempo Time Credits by getting involved in the Annual Conversation, with Cornwall Council, where I spoke to Councillors about young peoples mental health and wellbeing. I also earnt Tempo Time Credits by working with HeadStart Kernow on the Who's Who Project and design of the Start Now website"
What have I used my Time Credits on?
"I have used my Tempo Time Credits on a 3 month subscription to Aura which is good for your wellbeing and sleep schedule. I have also used them for a £10 e-gift card for the National Book which has given me a token to buy books and also for online mindfulness sessions, online fitness classes and many more things on mindfulness."
What advice would you give someone who might be thinking about Time Credits?
"I would say that if someone wants to consider signing up to them, then you have got to feel determined to actually volunteer and give your all the activities and organisation. When you do your best for them, you will be rewarded lots of Tempo Time Credits depending on how much you give to the organisation. If you feel you can give your time to volunteer for something, then I would recommend signing up to Time Credits and have a look at all the different things you can get involved with in your area."