Summer 5 Ways to Wellbeing Challenge
Starts Monday 26th July 2021
What are the 5 Ways to Wellbeing?
The 5 Ways to Wellbeing are a great way to improve wellbeing for everyone. They can also be really easy to include in everyday life. The summer break is a really good time to find how the 5 Ways to Wellbeing can work for YOU in YOUR everyday life!
So, after a tough and unsettling year take our Summer Challenge to explore the 5 Ways, improve your wellbeing and be ready for the new school year ahead (oh, and maybe, win some fab prizes!)
Click on different parts of the image below to find out more about the 5 Ways...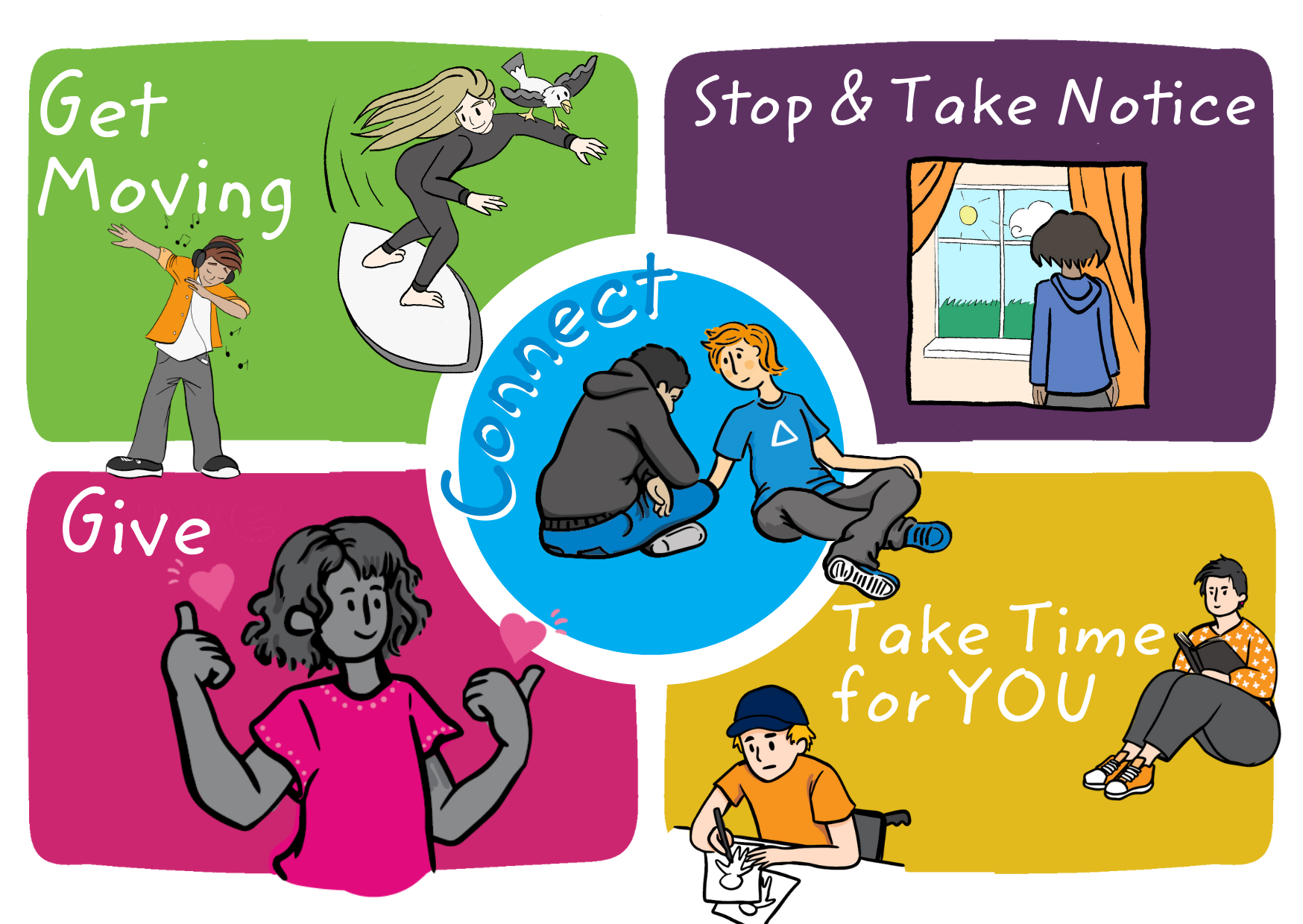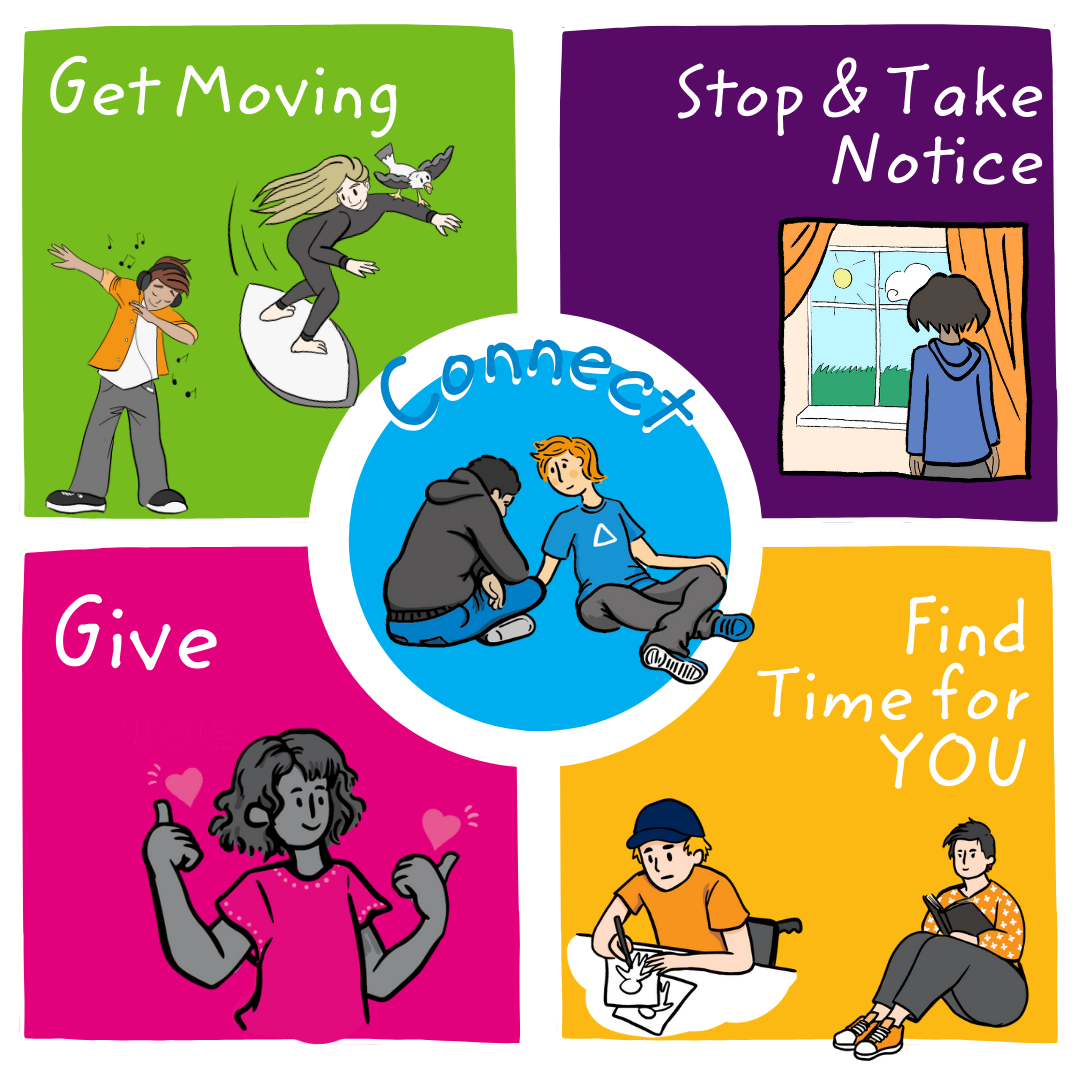 Take the Challenge
Find out more about the "5 Ways…" and how to put them into action*. You could have a look at our 5 Ways Summer Challenge Activity Booklet* (pdf)
Simply do an activity for each of the Five Ways to Wellbeing. Try to do something every day…
IF you would like a chance to win a prize in our weekly prize draw:
You can enter as many times as you like. Check out the prizes here
*If you don't have access to a printer get in touch with your name and address and we'll pop a free copy in the post! (Under 13? Check with a parent or carer first!)
Check out one young person's brilliant 5 Ways Challenge...
Wadebridge School Y7's did a 5 Ways... Challenge. Click on the images to find out more