5 Ways to Wellbeing Challenge
Have you taken the Challenge yet?
What's stopping you? Start Now!
What are the 5 Ways to Wellbeing?
When you're busy with being back at school it can be easy to forget to look after YOU! A few minutes each day on the 5 Ways to Wellbeing can work for YOU in YOUR everyday life!
So, after a tough and unsettling year take our 5 Ways Challenge to improve your wellbeing and be on top form for the school year ahead (oh, and maybe, win some fab prizes!)
Click on different parts of the image below to find out more about the 5 Ways...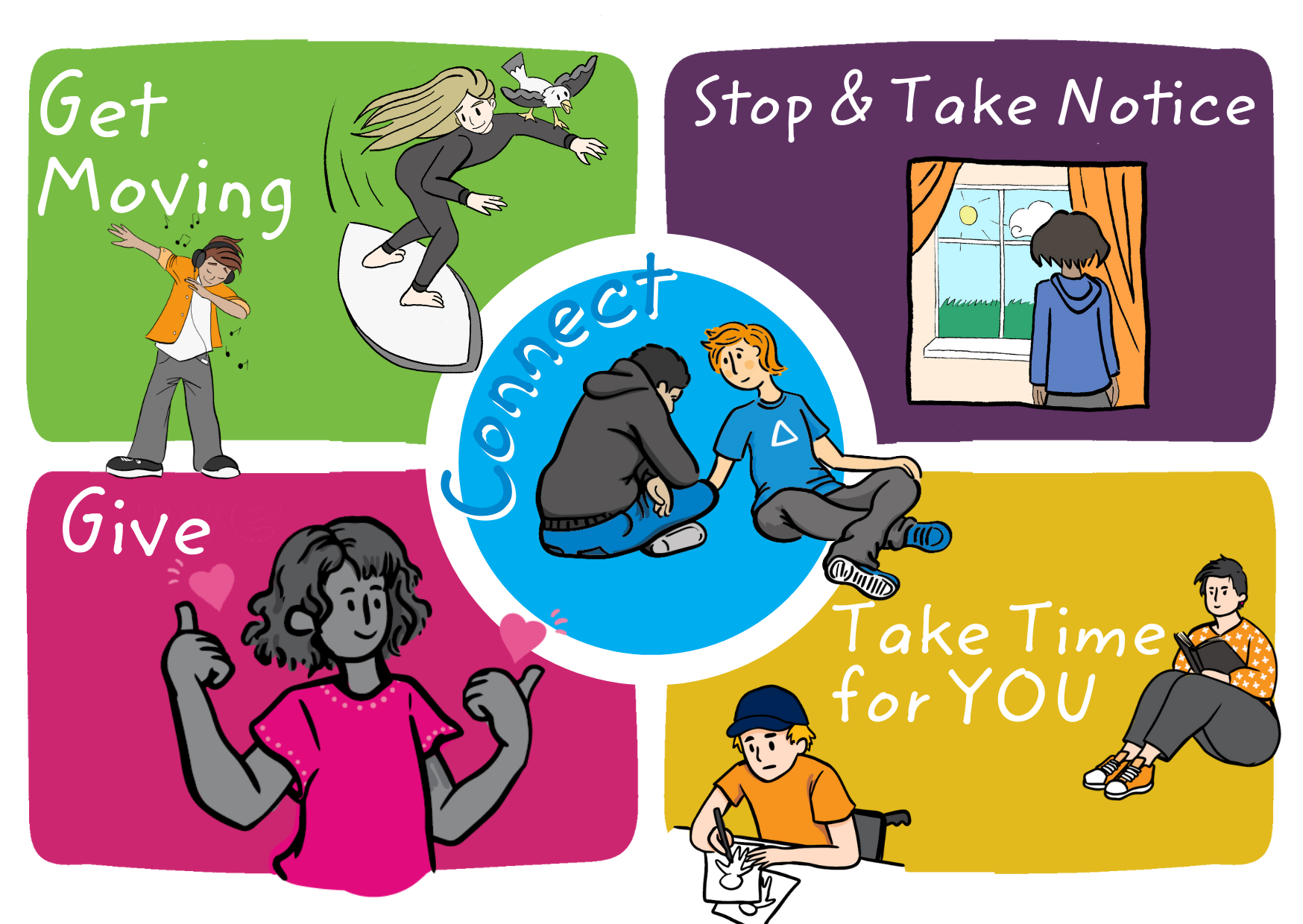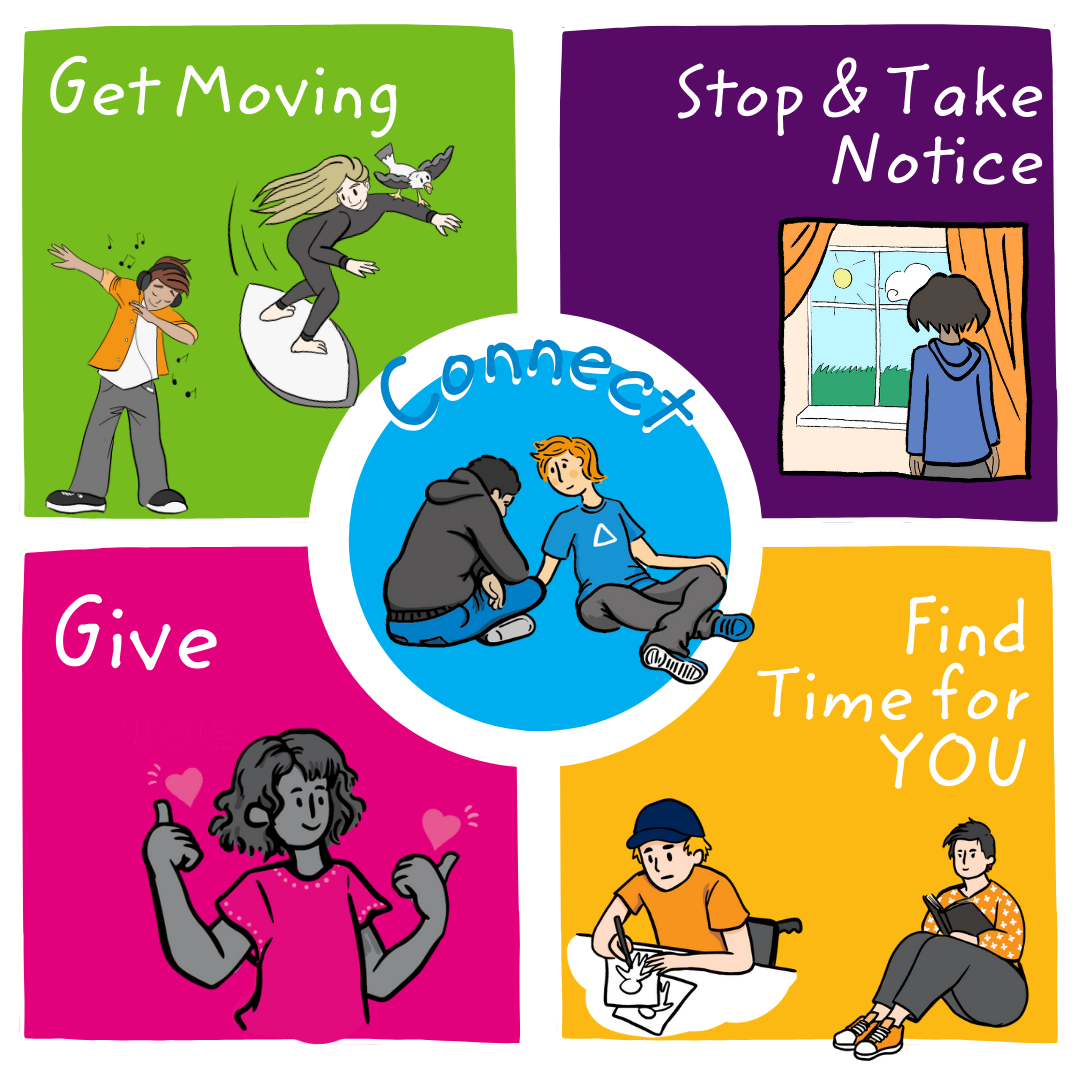 Take the Challenge
Find out more about the "5 Ways…" and how to put them into action*. You could have a look at our 5 Ways Challenge Activity Booklet* (pdf)


Simply do an activity for each of the Five Ways to Wellbeing. Try to do something every day…


IF you would like a chance to win a prize in our weekly prize draw:


You can enter as many times as you like.
*If you don't have access to a printer get in touch with your name and address and we'll pop a free copy in the post! (Under 13? Check with a parent or carer first!)
5 Ways to Well-being Challenge - Prizes
We'll pick FIVE ENTRIES out of the hat each half term
How to be a Champion - Marcus Rashford
No matter who you are and no matter where you come from, every single person in the world has the potential to be a champion.
In You Are A Champion, Marcus gives you the tools you need to reach your full potential, showing you how to be the very BEST version of yourself you can be.
It shows you how to:
Be comfortable with who you are – you can't be a champion until you're happy being you!
Practise like a champion – good things take hard work and time
Learn from your mistakes & navigate adversity in a positive way
Find your team
Use your voice and stand up for others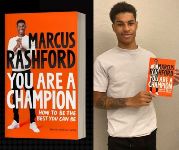 It's OK Not to Be OK - Dr Tina Rae
It's OK not to be OK helps us explore and understand mental health difficulties such as depression, eating disorders and anxiety.
It is also full of top tips and great advice about looking after mental health. The information is presented in a fun way with some illustrations too.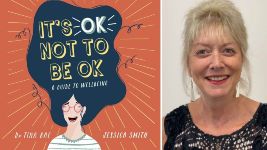 My Toolbox of Wellbeing Journal – Dr Tina Rae
The Toolbox of Wellbeing Journal has been written and illustrated by Dr Tina Rae and aims to support you to develop their tools and strategies to maintain emotional, physical and cognitive wellbeing.
We know that there is a lot of evidence to show us that journaling can help improve our mental health and wellbeing. The journal can help you create your own toolbox of wellbeing and have some fun at the same time.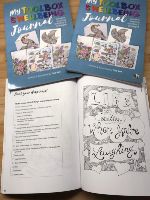 The Unworry Book - Alice James
We all worry. This write-in book is an 'Unworry' toolkit, full of things to calm you down and places to put your worries. Activities include creating a worry box, making a mood grid and mindfulness activities such as colouring, doodling and mazes. There are links to websites for tips, advice and support too.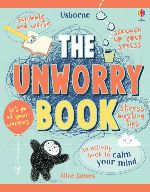 More Prizes
There will be some additional prizes for the challenge
gift vouchers for our favourite examples for each of the 5 Ways to Wellbeing and;
a chance to get your work professionally produced and shared across Cornwall
Wadebridge School Y7's did a 5 Ways... Challenge.
Click on the images to find out more