Back to School

Well, it's certainly going to be another different 'Back to School' for everyone. YOU, your friends, school staff, your parents / carers...
You might be:
excited to be goiing back and looking forward to being with your friends or catching up with activities / lessons / clubs you've missed
worried about what'll be like and how school will have changed
thinking about bubbles and social-distancing...
not sure about testing for Covid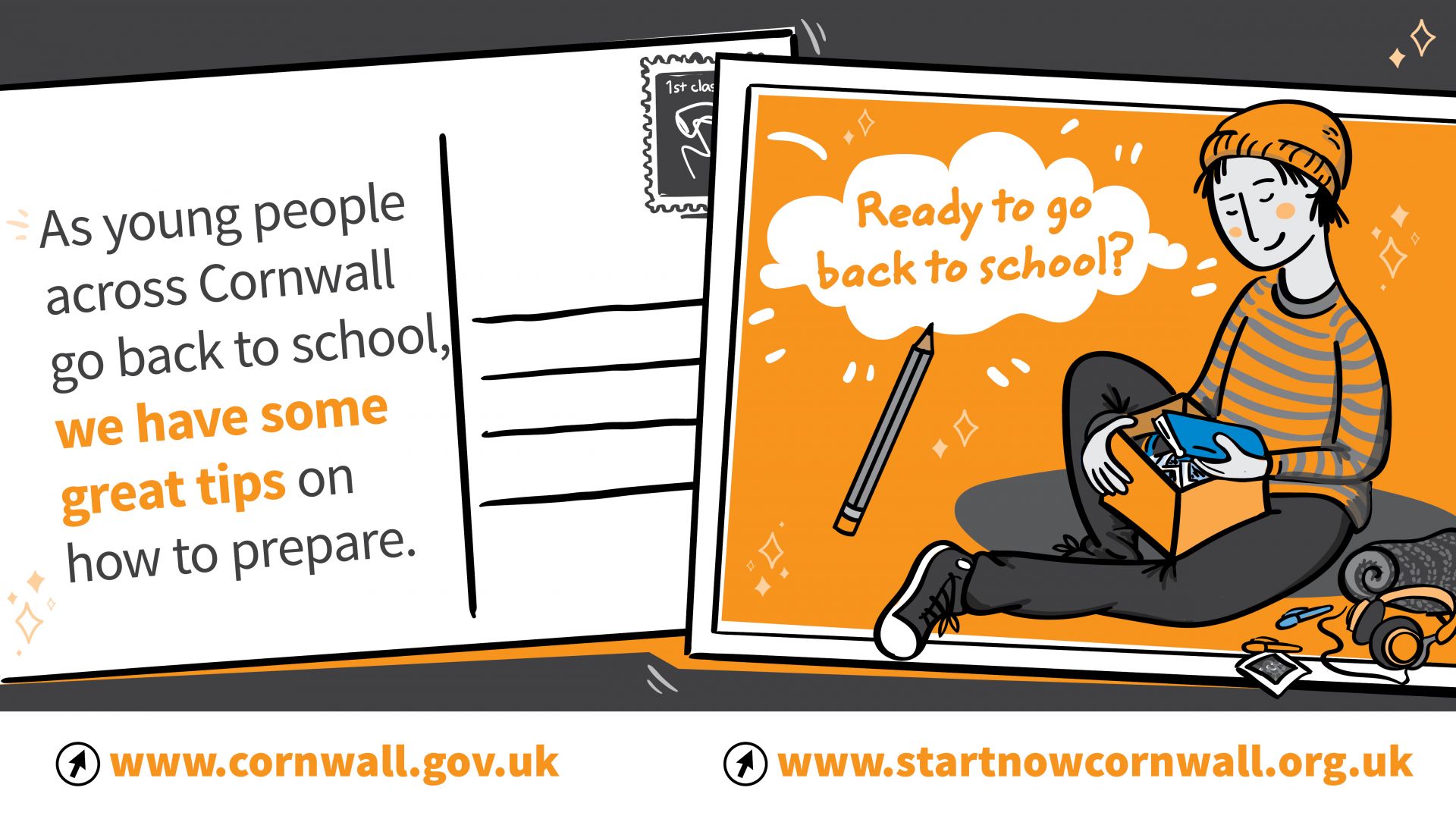 Whatever you're feeling we're here to share top tips and great ideas from young people in Cornwall:
Worry Walt's "What to do about Worries" - Whether you've got a few worries about going back to school for the first time since lockdown or starting at a new school, you're not alone, lots of students feel this way and it's perfectly normal!
5 Ways to Wellbeing: Great ways to help you look after your wellbeing
Sleep: During lockdown lots of people (adults and children) found their sleep patterns got a bit mixed up. We've got some great advice for getting back to a normal routine - so you'll get back to school ready for the term ahead and on time each day
Eating Well A healthy diet can really help your wellbeing and mental health and boost your brain power for learning!
Fun stuff: Need a distraction or something to do to help you relax? we've got a few ideas
Wellbeing Action Plan: - make your own wellbeing action plan and find loads of really great ideas to download in the Wellbeing Toolkit
Great ideas like a calming breathing exercise with Beerbohm the Yoga Cat (a brilliant animation by Zenna one of the Headstart Youth Team)