Back to School
Well it's certainly going to be a very different 'Back to School' for everyone. YOU, your friends, school staff, your parents / carers...
You might be:
joining a new school or going back for the first time since lockdown began back in March.
excited to be goiing back and looking forward to being with your friends or catching up with activities / lessons / clubs you've missed
worried about what'll be like and how school will have changed
thinking about bubbles and social-distancing...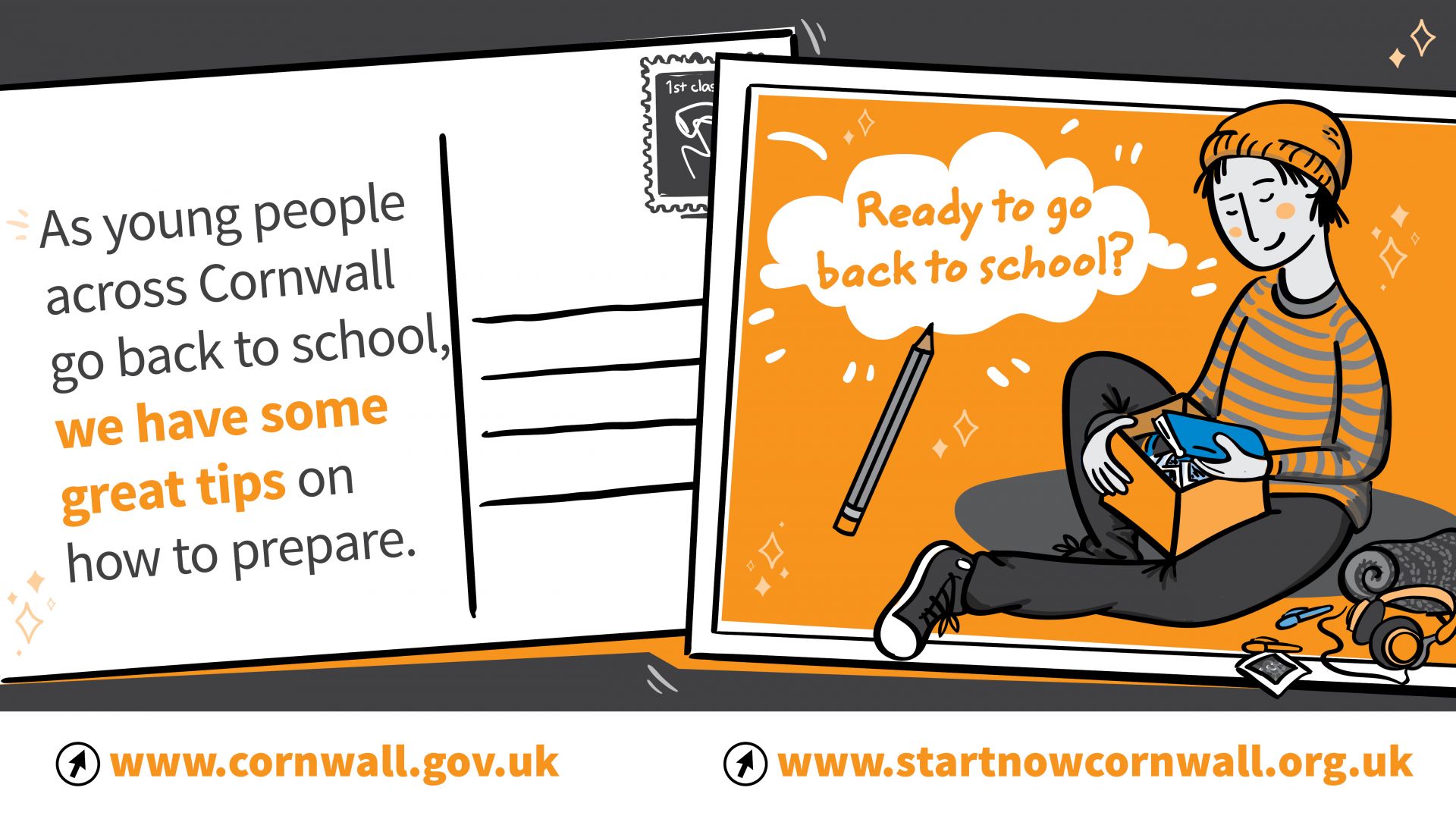 Whatever you're feeling we're here to share top tips and great ideas from young people in Cornwall:
Transition Mission: Are you going up to secondary school in September? Got a few questions? Feeling a bit anxious? Transition Mission will help...
Worry Walt's "What to do about Worries" - Whether you've got a few worries about going back to school for the first time since lockdown or starting at a new school, you're not alone, lots of students feel this way and it's perfectly normal!
Same Storm, Different Boats - Have you spotted the "Same storm, different boats" posters around Cornwall? They have been created by some fabulous young people working with Headstart Youth as part of the Back to School campaign with the council... find out why they wanted to share this idea...
5 Ways to Wellbeing: Great ways to help you look after your wellbeing
Sleep: During lockdown lots of people (adults and children) found their sleep patterns got a bit mixed up. We've got some great advice for getting back to a normal routine - so you'll get back to school ready for the term ahead and on time each day
Eating Well A healthy diet can really help your wellbeing and mental health and boost your brain power for learning!
Fun stuff: Need a distraction or something to do to help you relax? we've got a few ideas
Wellbeing Action Plan: - make your own wellbeing action plan and find loads of really great ideas to download.
RUOK? Tell us how you're doing in our RUOK? quick survey
Children's Commissioner: Back to School Guide A guide to some of the changes you might see when you go back to school. Plus providing tips on how to cope if you're feeling worried or nervous and helpful resources to stay safe.

Parents and Carers
Parents and carers,find helpful information too on the Cornwall Council Together for Families webpages