I really like book because you can write about your feelings and emotions.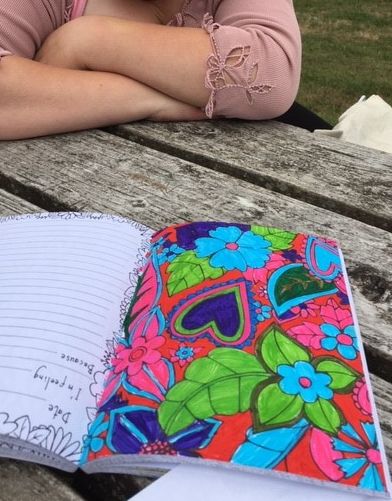 There are lots of nice pictures to colour in to relieve stress and help me calm down.

The words in the book inspire you to carry on...

I would recommend to anyone who needs a bit of time to help them deal with stuff and if they need to relax.