Ways to get involved March / April 2021
Keep checking back to see what's new...


Youth Panel

The Headstart Young People's Mental Wellbeing Fund's youth panel has recently awarded over £56,000 to support young people in Cornwall with another youth panel taking place in July. Here is a clip of the fab interview with Charlotte Hill from Headstart and one of the youth panel members Madison. To find out how you could help by fundraising to support young people in Cornwall please contact us at headstartkernow@cornwall.gov.uk
https://www.bbc.co.uk/sounds/play/p09k9ns5

Making Space for Nature Photo Competition 2021
Cornwall Council has joined forces with the University of Exeter to create the Making Space for Nature Photo Competition 2021. Running from 14th May to 30th June the competition is encouraging people in Cornwall to get out and explore its green spaces by photographing urban nature within walking distance from their house.
How You Can Enter
You can enter the competition by emailing one photo per entrant to photo-comp@exeter.ac.uk(External link). The email should include your photo, your name, where the photo was taken and the names of any subjects in the photograph, as well as your email address and/or phone number in the email. Your file size should not exceed 20MB and be formatted to JPG.
Further information and full Terms & Conditions can be found at www.exeter.ac.uk/esi/community/making-space-for-nature/(External link) or at Making Space for Nature | Let's Talk Cornwall



Get involved in our wellbeing action plan and wellbeing toolbox...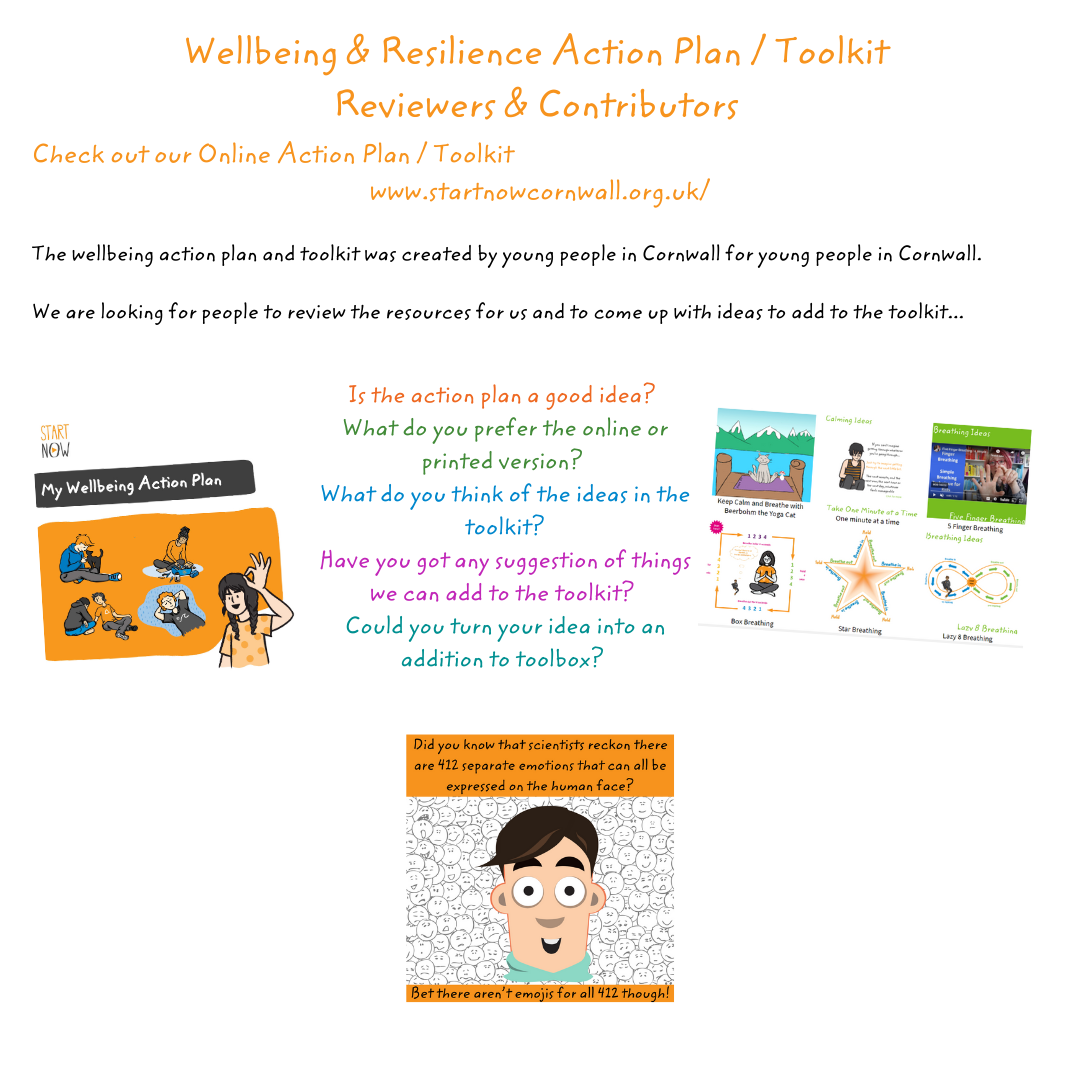 Help us make a film about what goes on inside the brain and how it affects our feelings, thoughts and behaviours...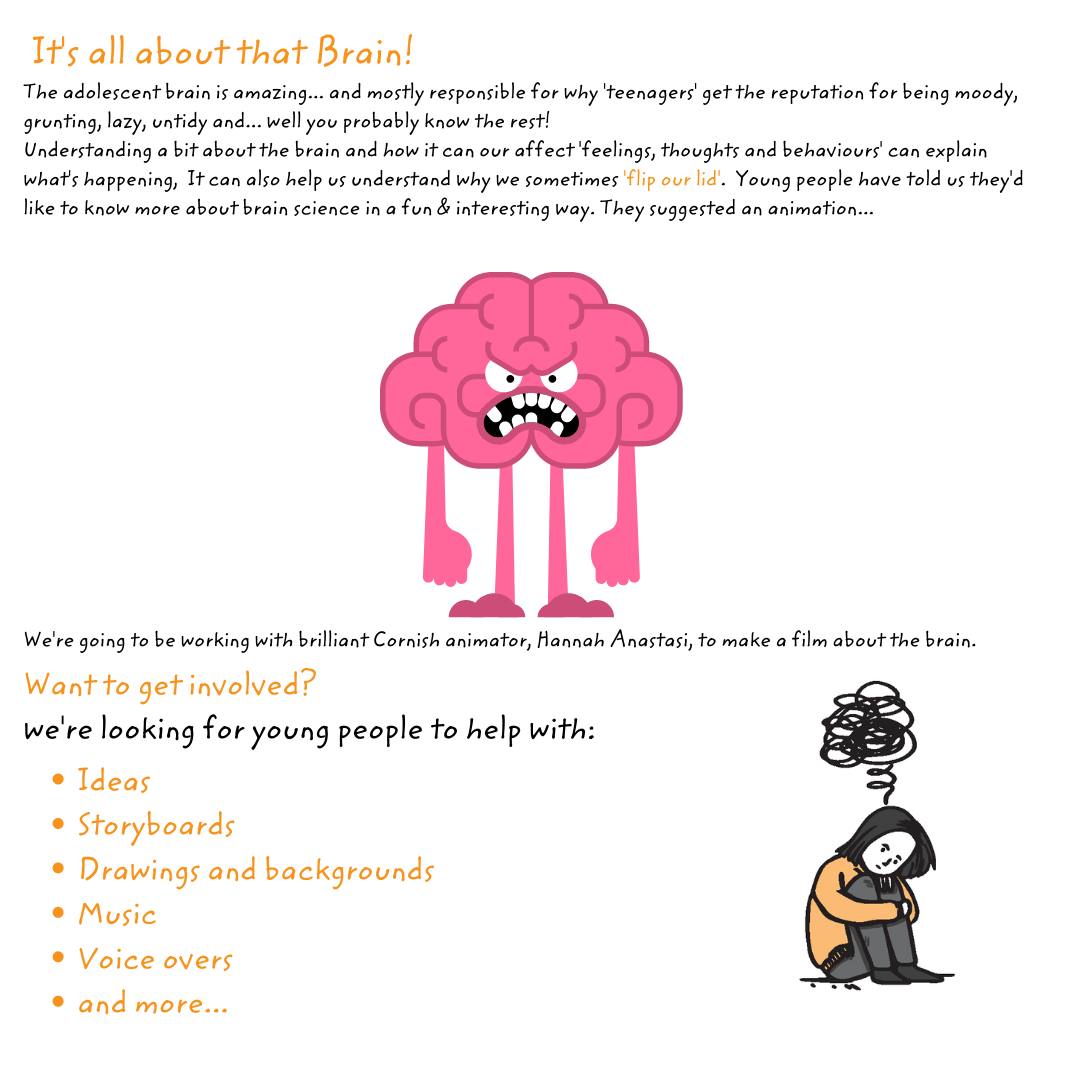 Young People wanted it and we're helping them make it happen...