Back to School
Get Connected with a FREE Connect Card and be in with a chance to win a free Back to School Wellbeing Kit!
The Connect Card has been created by young people in Cornwall - they wanted a quick way to find information about emotional health and wellbeing. Something small and simple that could be kept handy in a wallet or phone case or on a key ring. So they invented, designed and created the artwork for the Connect Card.Any YP aged 10 - 16 in Cornwall can get Connected. Connect Cards will be available in schools and other places from the beginning of term. Just scan the Connect Card QR Code on your card to get:
Information about wellbeing and mental health
Signposts to support
Info about fun stuff in your local area (e.g. including ideas around 5 Ways to Wellbeing)
Free stuff / competitions /
Ways to 'get involved'.and have your voice heard about the things you care about!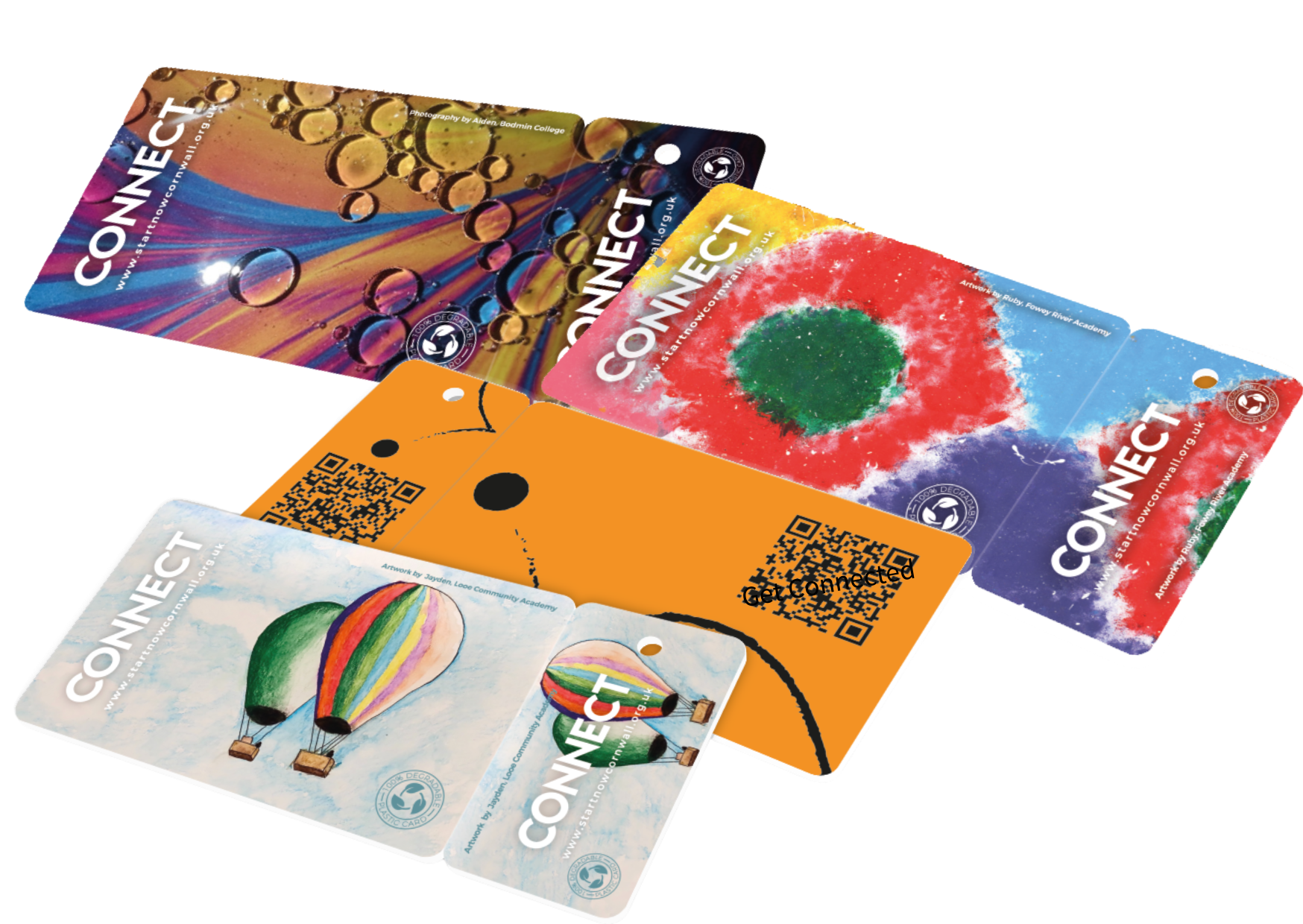 Free Back to School Wellbeing Kit
We're giving away a free back to school wellbeing kit to the First 1000 YP with a connect card who choose to sign up to Connect Card Updates.More information when you scan the Connect Card QR Code